The BOSS Resellers Forum are proud to offer members a selection of exceptional bid skills training courses delivered by Bid Perfect.
The content of each course has been carefully considered, based upon the needs of BOSS Members, and is centred squarely upon the key things you need to know when investing in bidding. Each course will be run by professional bid trainers whose background is appropriate to the BOSS Membership.
Exclusive member discounts have been agreed and you can select and register for any of our upcoming courses right here. We're also offering members a money back guarantee, what's not to like!
Below are details of bid skills courses designed specifically for BOSS Members and a link to eLearning modules for instant access to subject specific learning content.
BOSS Federation
Bid Skills Events
COURSE SCHEDULE 2021
Please note: 
The duration of a Bid Skills Workshop is one or two day(s) (9.00am - 5.00pm with regular breaks).
Workshop place fee is per delegate.
All workshops are currently delivered online.
Book now - payment is required within seven days of workshop completion.
Please note that failure to attend the event will still result in the full charge being made. Any booking made presumes acceptance of this condition.
Check availability & Register
DATE

MONTH

COURSE & TRAINER

15th/16th

June

Two-Day Bid Skills

Marcus Eden-Ellis and Neal Basson

FULLY SUBSCRIBED

28th

June

One-Day Bid Skills

Marcus Eden-Ellis

PLACES CURRENTLY AVAILABLE

13th

July

Bid Defence (Retention) Skills Course

Marcus Eden-Ellis

PLACES CURRENTLY AVAILABLE

20th/21st

July

Added Course Dates

Two-Day Bid Skills

Marcus Eden-Ellis and Neal Basson

PLACES CURRENTLY AVAILABLE
MEET OUR TRAINERS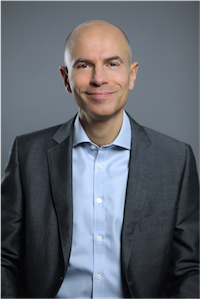 Neal Basson
Neal Basson joined Bid Perfect as a director and co-owner in 2010. He is a full-time bid and sales professional. Neal manages, writes, reviews and advises in all bid-related matters. He is a senior trainer, designing and delivering bid skills training programmes.

Before joining Bid Perfect, Neal was Strategic International Account Manager for Lyreco, managing and developing a small portfolio of international clients including GE, Vodafone and Rentokil-Initial. Prior to Lyreco, Neal was part of the team that set up the international division at Corporate Express.

At Bid Perfect, Neal has worked with organisations as diverse as Pfizer, Veolia, O2, Compass Group, NATS and Marsh Insurance, to build bid training interventions that have a lasting and positive effect on revenues and profits for those companies.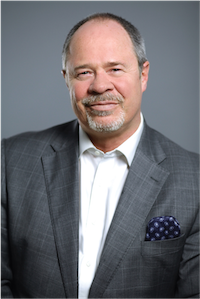 Marcus Eden-Ellis 
Marcus founded Bid Perfect in 2007. He developed the early versions of our training products, which coupled rigorous sales disciplines with exceptional writing techniques to create truly compelling bid documents. 
Marcus' background is sales. He began his commercial career with Xerox selling large fleets of copiers and printers, and from there moved into general office supplies. He held the position of International Bids Manager for Corporate Express, then Commercial Director for Supplies Team and, prior to starting Bid Perfect, was the European Commercial Director for Office Depot. His successful sales career and ability to write consistently winning bids led to his interest in the bid process. By the time he left Office Depot, he had completely re-engineering the bid process which handled 450 – 500 bids annually and which represented annual revenues of c. £900m. 
At Bid Perfect, Marcus has been at the forefront of working with some significant clients and has developed corporate bid training programmes for organisations such as Pfizer Inc., Verizon Communications, Orange, Mitie, QinetiQ and Wood Nuclear. 
---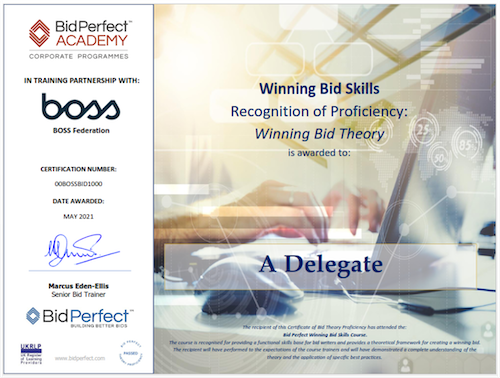 CERTIFICATION
On completion of our courses all delegates will be awarded certification of attendance and attainment.